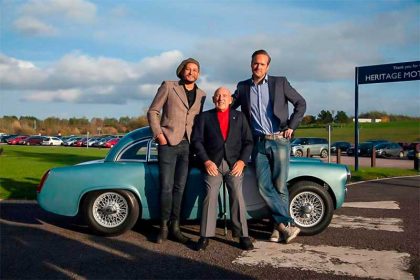 Celsus, the European distributor of Dynamat, has supplied National Geographic Channel's hit TV show, Car S.O.S. with Dynamat Xtreme for application on a number of cars in the new series, which embarks on undercover missions to restore the classic cars of deserving owners ahead a surprise reveal.
Hosted by motoring celebrities Fuzz Townshend and Tim Shaw, Car S.O.S is currently aired in over 100 countries and attracts 500,000 regular viewers in the UK alone.
Sourced from Celsus by Fuzz himself, Dynamat is recognised as the industry's best noise control material available.
A peel-and-stick application makes it quick and easy to install to any car.
Designed with a special chemical formulation, Dynamat Xtreme is just 1.65mm thick and absorbs road noise by up to 80% as well as engine noise and annoying panel rattles